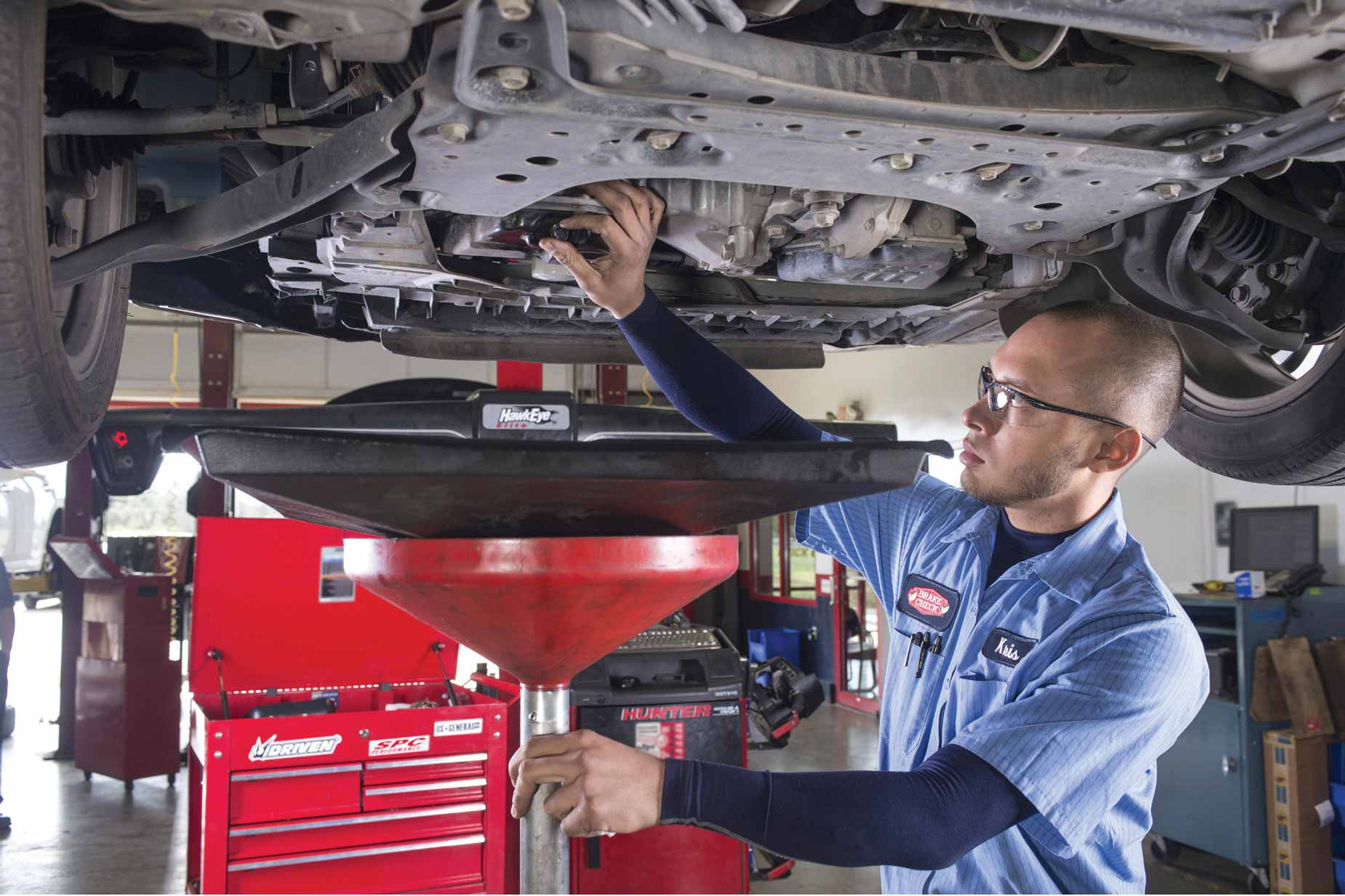 Get an Oil Change Estimate
(Below!)
Fair and Transparent Pricing

Get an estimated cost of your next oil change with our fast and FREE estimator.
Truthfully, most oil change coupons can't tell you exactly what you need, so we use YOUR car's specifications to tell you the whole story.
That's Autofairency®.
Oil Change Estimator
Tell Us About Your Vehicle
Is this the vehicle's first oil change at
Brake Check®?
Is this the vehicle's first oil change at Brake Check®?
* This field is required.
By entering your info, we will use CARFAX® to reference your vehicle specifications and the manufacturer recommendations for oil type. Your oil purchase history from any Brake Check® location will be used in place of the manufacturer's recommendations when applicable.
Based on Manufacturer's Recommendations for:

Oil Type & Weight:

Required Quarts:

Price:

$
Incl. Filter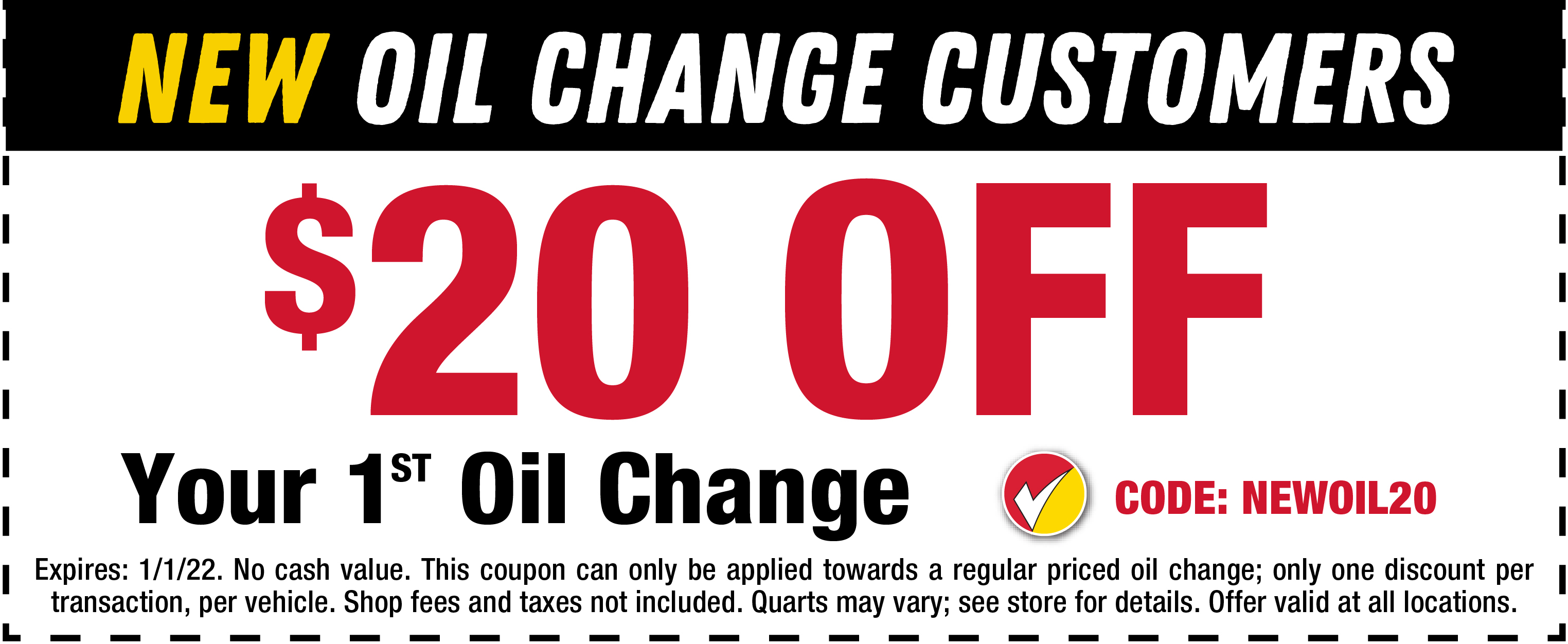 Find a Store Near You
The estimate provided is based on the amount of quarts needed for your vehicle and the manufacturer's leading oil recommendation or, when applicable, your oil purchase history from any Brake Check® location. However, other oil types may be available for your vehicle. For an estimate on possible alternatives – give us a call
Tax and shop fees not included. Brake Check Rewards cannot be combined with any other coupons or discounts.

Find a store near you.
NO APPOINTMENT NEEDED!
ADDITIONAL MAINTENANCE ITEMS TO BE CONSIDERED AT EVERY OIL CHANGE
Cabin Air Filter

The importance of the cabin air filter is to keep the air that circulates throughout the interior of your vehicle clean. This can help eliminate small particles and odor from circulating through your vehicles cabin. Ultimately, a cabin air filter helps make the air you breathe in your car a lot cleaner and healthier.
Engine Air Filter

The engine air filter helps protect your engine from dust, bugs, and other debris from entering your engine. It allows your engine to breathe more easily. If you neglect changing your air filter, the debris that collects on it can decline engine performance.
Fuel Additive

As you drive, the burning of fuel creates carbon buildups in your engine, which can clog fuel injectors and reduce fuel flow. Clean out the buildup throughout your entire fueling system with Full Throttle Complete Fuel System cleaner and experience better performance and improved gas milage.
Internal Engine Cleaner

Don't put new oil into a dirty engine! Use Full Throttle Internal Engine cleaner every 15,000 miles to remove oil system deposits and sludge, giving your engine a fresh start!
Fuel Filter

Your vehicle's fuel filter is essential in reducing debris from entering your vehicle's fuel. If you periodically replace the fuel filter, you decrease the chance of incurring a filter-related problem down the road. We can check your fuel filter to ensure your fuel intake system is always operating at peak efficiency.
Headlight/ Brake Light Replacement

It's common for your headlights and brake lights to dim over time. This decreases your visibility while driving – especially on dark roads and during bad weather conditions. We suggest upgrading your vehicles' headlights to give you optimal vision in low-light conditions. We use SLYVANIA SilverStar® because their headlights provide you up to 50% brighter and whiter light than your standard halogen lights.
Belts and Hoses

Belts and hoses should be checked regularly, and usually their replacement coincides with your regular oil change intervals. Most belts and hoses are recommended for replacement every 60,000 miles. Let us take a look at them for you at your next oil change.
Spark Plugs

The spark plug is connected between two coils that that transfer an electrical current between the coils to "spark" or ignite the engine. If you have a spark plug that goes out, you won't have a car to go anywhere!
Starters / Alternators

What generates most of the electricity in your vehicle is not the battery, but the alternator. The alternator transforms mechanical energy into electrical energy. It sends power to essential parts of your vehicle like the headlights, the engine fan, ignition coils and various parts of the fuel injection system. It also powers non-essential, but still very important parts like the radio and air conditioning system. It's important to have your alternator checked regularly because it's not always readily apparent when it fails. It can fail in stages and even when it goes out completely, your battery will take over for a short period of time. The starter does the opposite of the alternator. It changes electrical energy into mechanical energy. The starter uses the electricity from the car battery to start the crankshaft turning, and that gets your vehicle going.
Wiper Blade Replacement

Sometimes, in Texas, we don't see much rain. But when we do, it's important to have good-working wiper blades. If you are noticing signs of streaking, squeaking, smearing, splitting, or chattering, it's time for new blades. At Brake check, we sell Michelin Wiper Blades for all vehicles. Better vision equals safer driving.
Free Battery Installation

With our FREE battery-life tester, you should never get stuck with a dead battery again. We can show you exactly how much battery-life you have left and we stock Continental premium batteries in all our stores so you won't have to wait if you need to get yours replaced. Plus, we offer FREE installation and a 2 year FREE-replacement warranty.