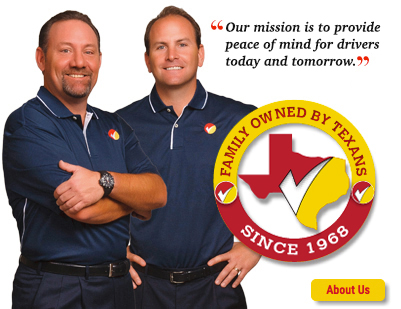 ABOUT US
Brake Check is family owned and operated and has been proudly serving Texans for over 50 years!
The core foundation of our business is, and always will be, to "DO IT RIGHT!" We provide only the highest quality parts and carefully explain the range of options to every customer, allowing you to make the best decision for your vehicle and leave with peace of mind.
We do Brakes, Oil and Alignments right! We'd love to earn your trust today!