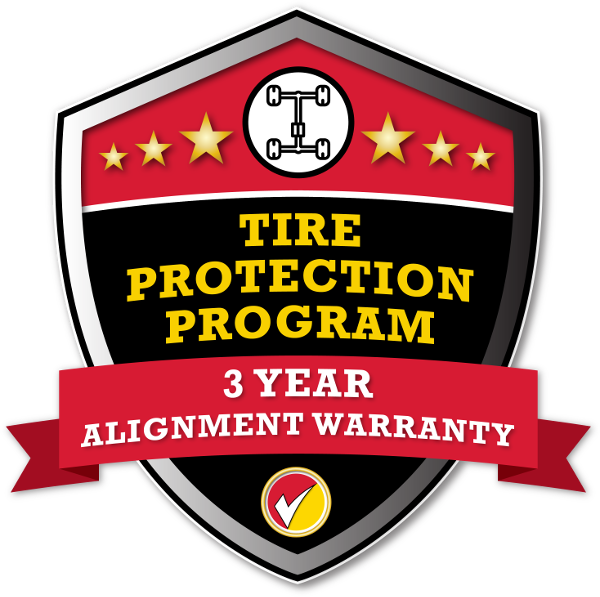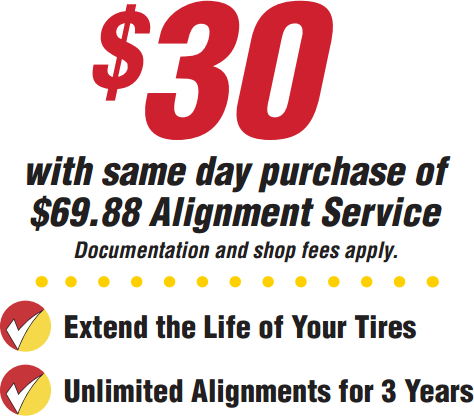 We are Alignment Specialists!
We measure your vehicle's alignment with pinpoint accuracy in less than 2 minutes with the use of Hunter Engineering Company®'s cutting edge, award winning technology, designed and built in the USA.
We show you an easy-to-understand report of the alignment status and follow vehicle-specific procedures to efficiently complete the repair.

Ensure you get the most out of your tire investment!
Our 2-minute Quick Check will give you peace of mind and keep your car performing at its peak.

Alignment FAQs:
What is an alignment?
An alignment is an adjustment to your vehicle's suspension, ensuring all tires are properly angled with each other and with the road.
Why do you need one?
Hitting a pot hole or curb, getting into an accident and/or regular wear and tear can cause misalignment in your vehicle, which may lead to:
– Irregular Tire Wear
– Handling Problems
– A Crooked Steering Wheel
Even a small misalignment can cause your tires to wear our prematurely and ignoring these signs can make your alignment problems more expensive to address down the road.
How often should you get one?
Alignment needs may vary, but most vehicle experts recommend to align your vehicle with every other oil change