Home of the REAL Lifetime Warranty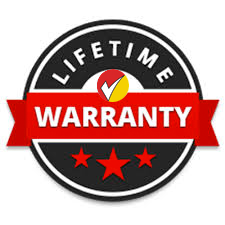 At Brake Check we hate fine print and disclaimers. We've designed our lifetime warranties to be as up front and easy to understand as possible. Our goal is to provide so much value that you will wonder why anyone would take their car anywhere else.
"Braking" it down…
Brakes
Our OPTEVE brand lifetime pad warranty means that once you pay for a set of pads, you never pay for those pads again, for as long as you own your vehicle. Whether you drive a foreign, domestic, passenger, luxury car, or truck; you only pay a $42.50 labor charge per axle for as long as you own that vehicle. Additionally, once you purchase our pad lifetime warranty on the front or rear of your vehicle, any rotors or hardware you buy from Brake Check going forward, you never pay for those parts again. You will only pay for labor ($30 per rotor, hardware and spring kits are installed free)
Alignment, Front End, and Shocks and Struts
Once you purchase the Brake Check lifetime alignment warranty, we'll align your car for free as long as you own it. You only pay a $2.70 documentation and processing fee. Additionally, in order to get your vehicle riding straight, you may need front end parts. You will never pay for these parts again as long as you own the car. We only charge labor using industry-standard Chilton labor hours at a $90 per hour labor rate (well below the actual industry average charge). Our KYB lifetime guarantee on shocks and struts works the same way.